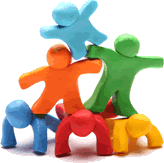 Interactive activities are the key to making a course engaging and effective. Learn more about forums, assignments, groups and other useful course activities here.
In the VATL-community user can create a connection with other members of the community.
What means a connection in the VATL-community? This is something like friendship in social networks.