Leadership Communication Development Plan
Part 3: Making Plans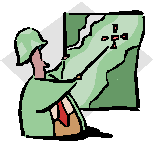 Now that you've identified the areas that you would like to improve, how do you propose to achieve this effect? What actions can you take to improve your skills? How soon can you complete them? How will you know if you have made progress toward your goals?

This worksheet will help you develop your action plan. The action steps that you identify will contribute to the development of your formal LCDP. The action plan that you create for your goals will be submitted with your narrative for Part II in the ninth week of class for review. Be sure to review the related section of the LCDP Score Sheet as you prepare your action plan.

Keep in mind that the most effective action plans include specific information regarding each step, clear deadlines, and measurable outcomes. Goals should include an action verb. Here are some examples:


Improvement Goal
Action Steps to Achieve Goal
Deadline
Method to Measure Success

Increase confidence in public speaking.

Join Toastmasters.





Present program update at quarterly division meeting and ask colleagues to provide feedback.

Jan. 1





Mar. 1

Keep calendar to confirm 85% attendance fall quarter.




Colleagues confirm my perception that I've made progress.

Enhance active listening skills.

Display visual reminder cue within my field of vision when facing my visitor's chair.




Inform frequent visitors that I am working on this skill.

Feb. 15

Track my awareness of cue.





Ask frequent visitors if they have observed any progress.