Sample Syllabus & Calendar
Syllabus
See our syllabus at a glance (view in presentation mode). Download our course syllabus for your reference. These performance proficiencies have been established for course activities and learning outcomes.
Calendar
This is a screenshot of a Google course calendar including dates for key assignments. Learners can click on an entry for more information.
(Note: The calendar doesn't display in this instance of Moodle because "iframes" are not activated.)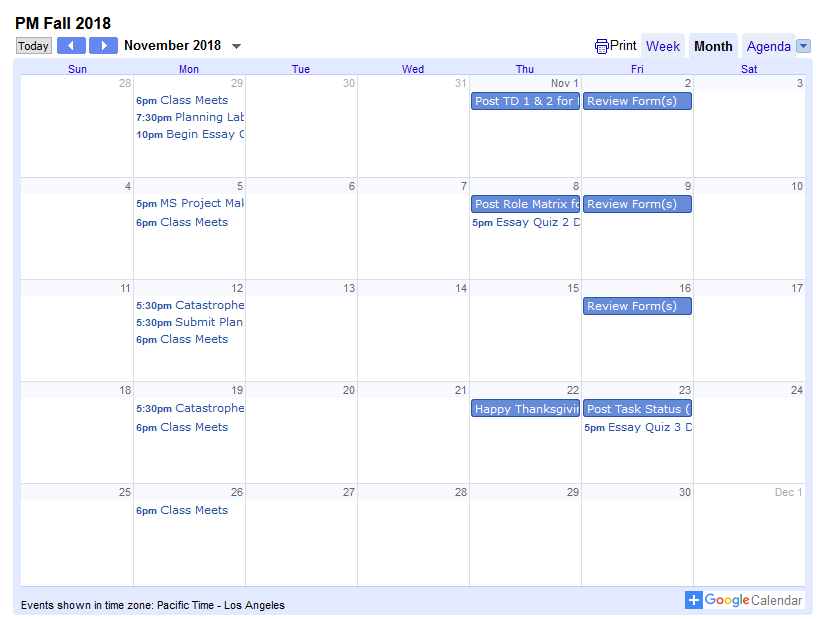 Last modified: Saturday, 26 October 2019, 6:36 PM